Products
We sell and service pumping and power generating equipment, water installations and pipelines with specific focus on renewable energies and predominantly solar hot water geysers.
Power Products
We cater for generator and UPS applications in all sectors of the economy.
Solar Energy
We cater for various renewable energy applications – Solar Water Heating , Solar Water Pumping and Solar Grid Feed.
Pumping
We cater for all pumping requirements in the agricultural, industrial, commercial, domestic and mining sector.
Water Storage
We cater for various bulk water storage applications to all sectors in the economy. We specialize in sectional steel tanks – either ground level or elevated.
About us
NEC Power & Pumps, in short NEC P&P, is part of the NEC GROUP of companies which is engaged in various engineering activities in Namibia and beyond.
Powerful solutions since 1958
Presently there are two major operating companies, NEC STAHL - which is a steel fabricator with strong focus on the mines - and this company, NEC P&P.
The NEC Group in turn is owned by the ITTUR group which is the Namibian subsidiary of the Swedish ITTUR AB owned by industrialist Johan Hansen.
Click here to learn more about NEC.
Over 50 years of experience

98% of our clients are very satisfied with our products

Over 50% of our clients come from referrals
Meet our team
Each and every one of our employees represent the spirit of our company: driven, committed, and acutely aware of how limitless NEC's potential is to grow.
Click here
to learn more about our team and what motivates them.
Considering to join our team?
Click here
to submit your CV.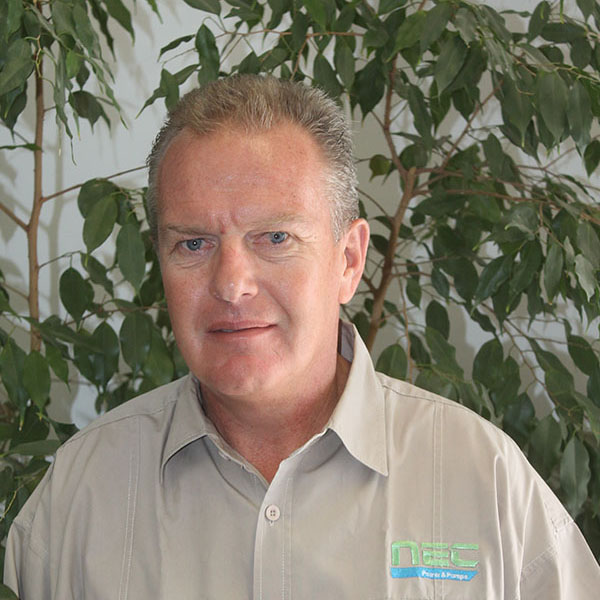 Himeezembi Mumbango
Procurement & Stock Control Officer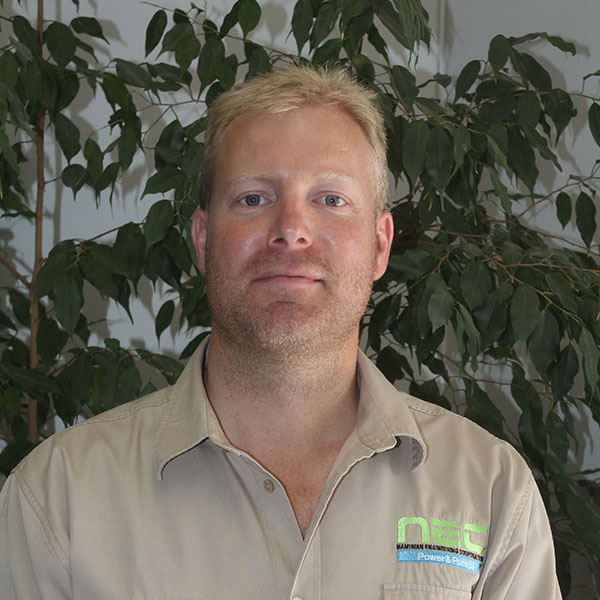 Joring von Gossler
Head of Renewable Energy and Project Engineer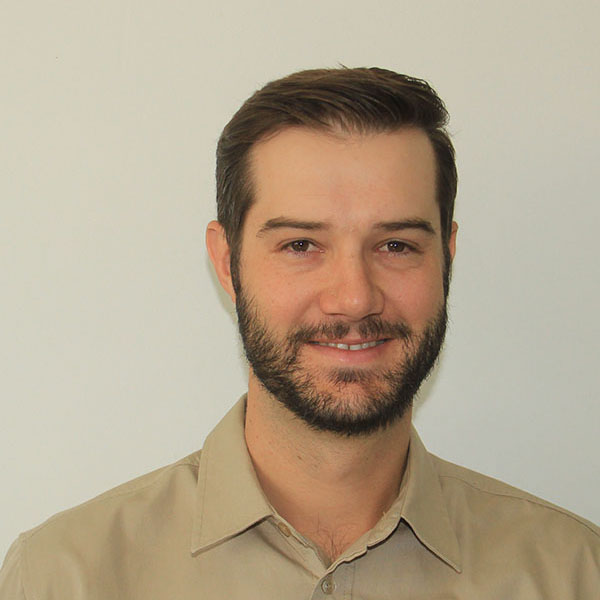 Hannes Van Vuuren
Financial Manager
Our clients
We've had the good fortune of being involved with some pretty fantastic companies and organizations. Click here to see more.
Latest news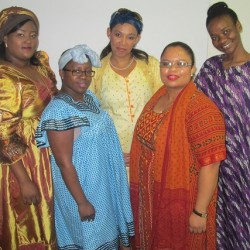 Some of Power & Pumps ladies wearing traditional attires, in celebrating 25th Namibia's anniversary. We are proud to be part of Namibia, given equal opportunity to unite, from different cultures, thanks to NEC for giving us freedom to express our culture.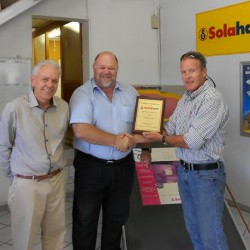 NEC has been associated with Solahart Australia since the late 80'ties and over the past decade, Solahart has become a well-known solar water heater in many different applications from private households to hotels, hospitals, government institutions and many more.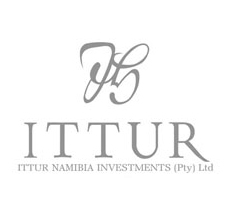 Ittur Namibia Investment (Pty) Ltd, who has been the 55% owner of NEC Investment Holdings (Pty) Ltd ("NECIH") since 2007, has now acquired the remaining 45% shareholding from Messrs. Andreas and Niko Brückner.
Previous
Next
Get in touch
Please fill in the form below and we will get back to you as soon as possible.