Congratulations to Jerome Uriab, having met all necessary requirements and having successfully complete the Commercial Advanced Training Scheme (CATS), a 2 year traineeship program with NEC Power & Pumps.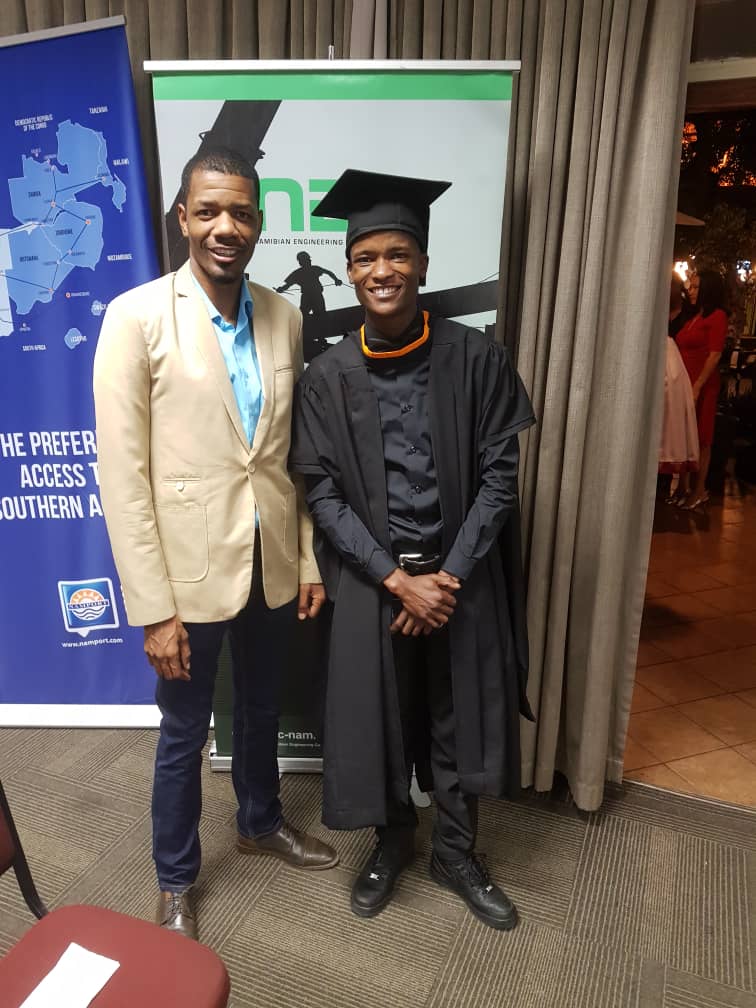 He graduated last week on 20 Sept and we are proud of him of being 2nd best in the course. Jerome is now employed in sales department and taking care of customer requirements in the water and energy sector.
All NEC staff and management wish him all the best for the future. With him on the picture is Mr Himeezembi Mubango – ex CATS student and current Procurement and Stock Control Officer at NEC Power Pumps.