The NEC Power&Pumps Solar team under the Coordination of Project Engineer Joring von Gossler and Site Manager Justin Julius is currently busy constructing a 5MW Solar Park at Aussenkehr for our Long term Client Innosun Energy Holding (Pty) Ltd.

The project commenced with the 15ha large scale Earth Works in March this year and will reach completion end of October 2017.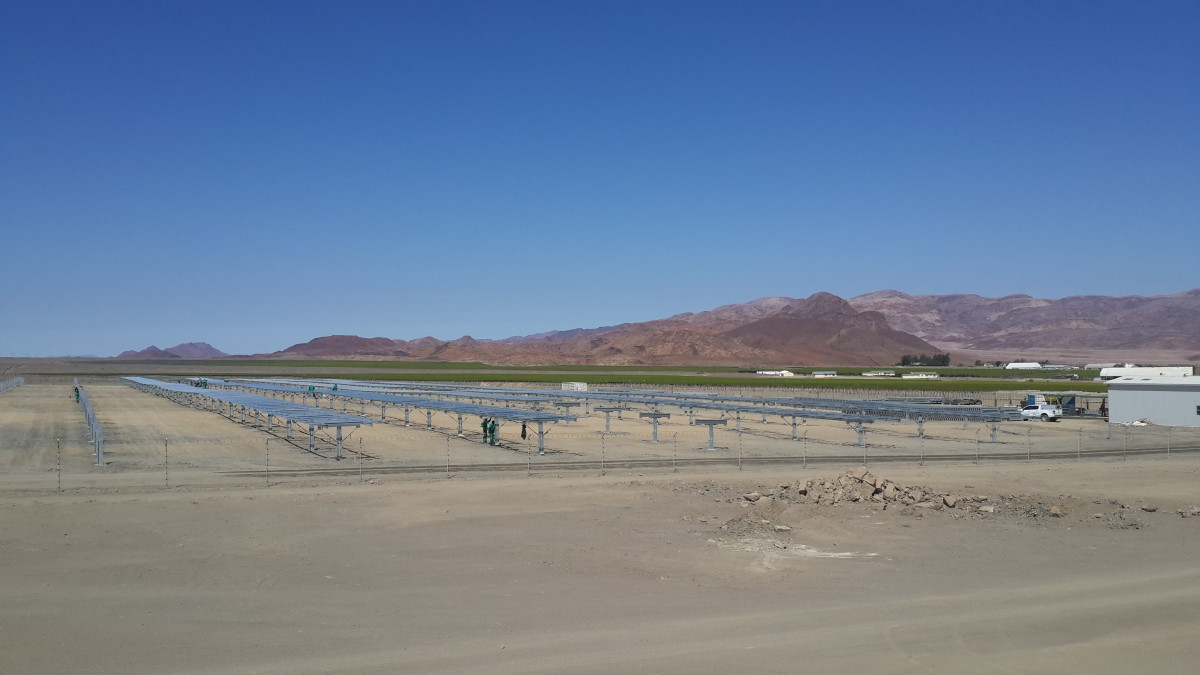 The major part of the work is constructing the 36 rows of One-Dimensional Ideematec Trackering System, which is 50% complete to date. In the coming weeks the 19 400 x High efficiency Poly-Crystaline panels will be installed on these 36 rows of trackers.