We are happy to introduce you to our last installation of an elevated water tank. This is a truly exciting project for us.
This project was done at Finkenstein and erected close to the power line crossing the land.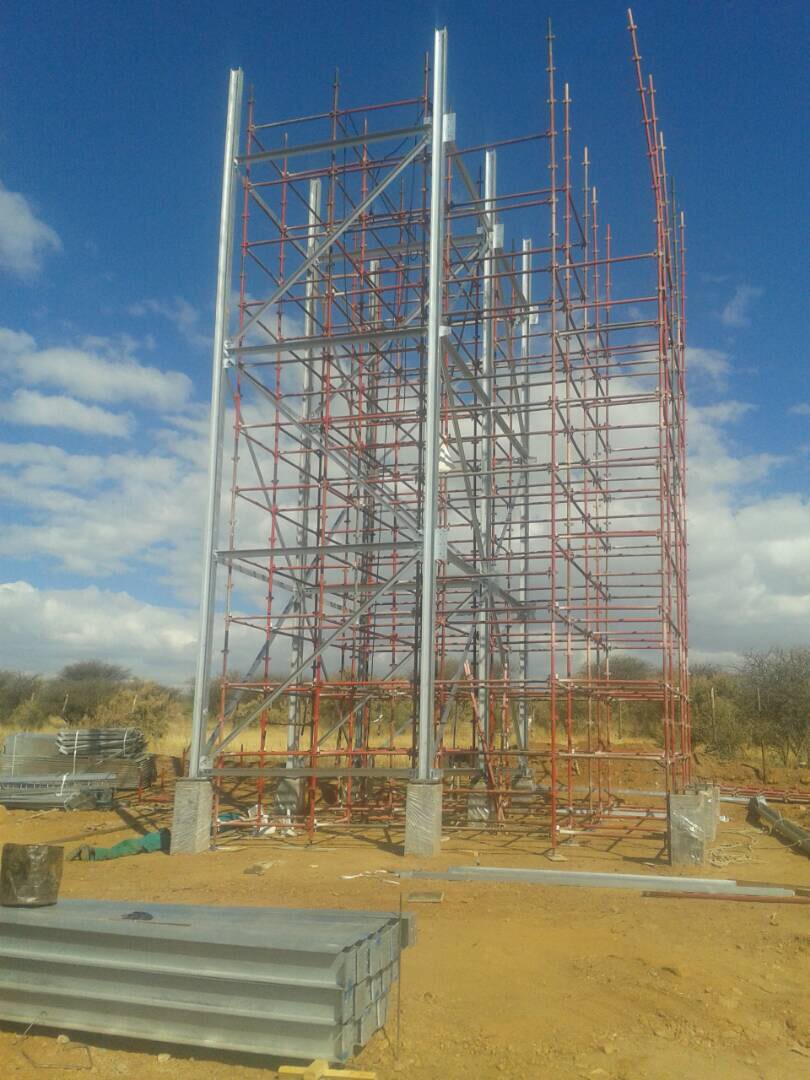 Starting to erect the stand of the tower.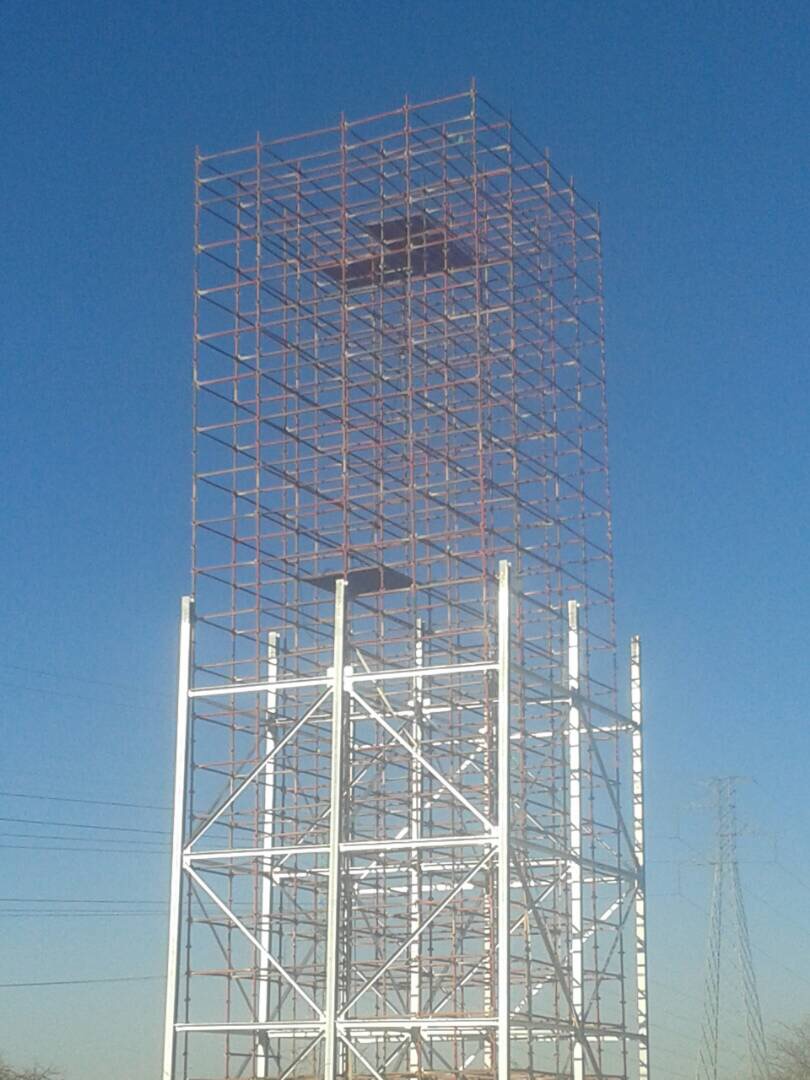 Extending the scaffolding to add the second half of the stand's legs.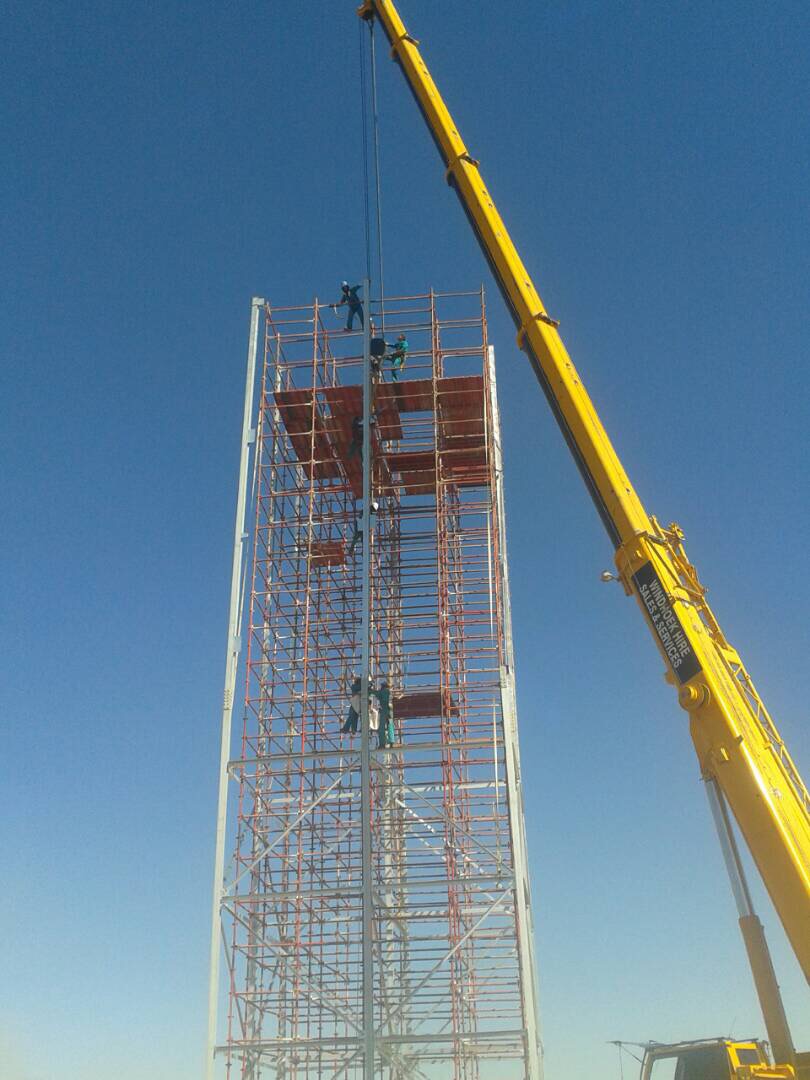 Installing the upper half of the legs of the stand.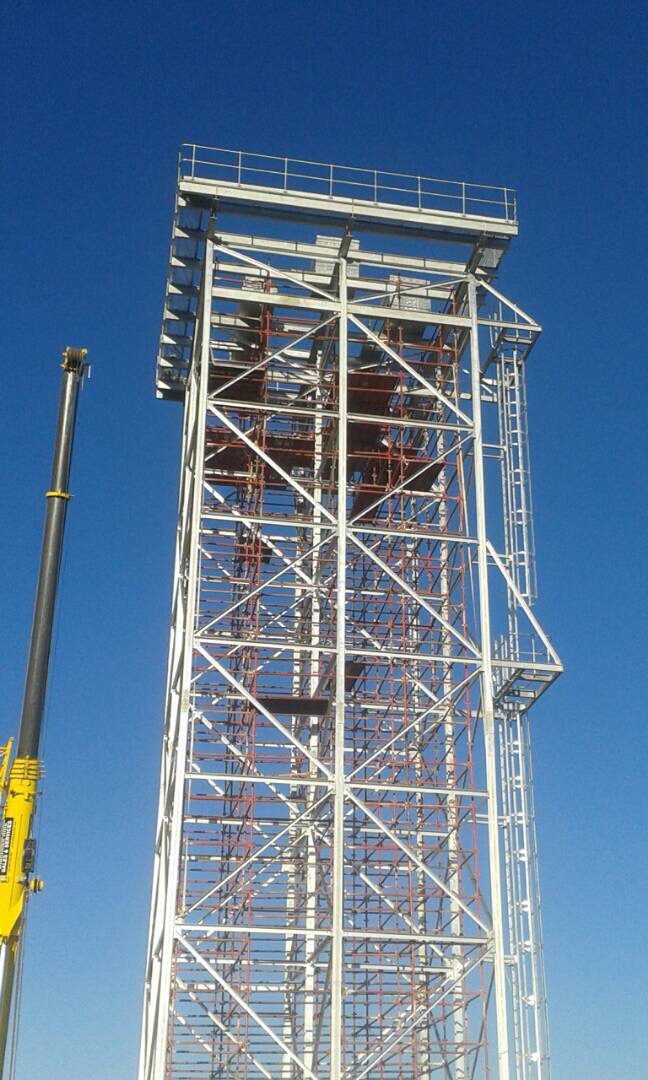 Installing the platform and the walkway of the stand and preparing to install the tank.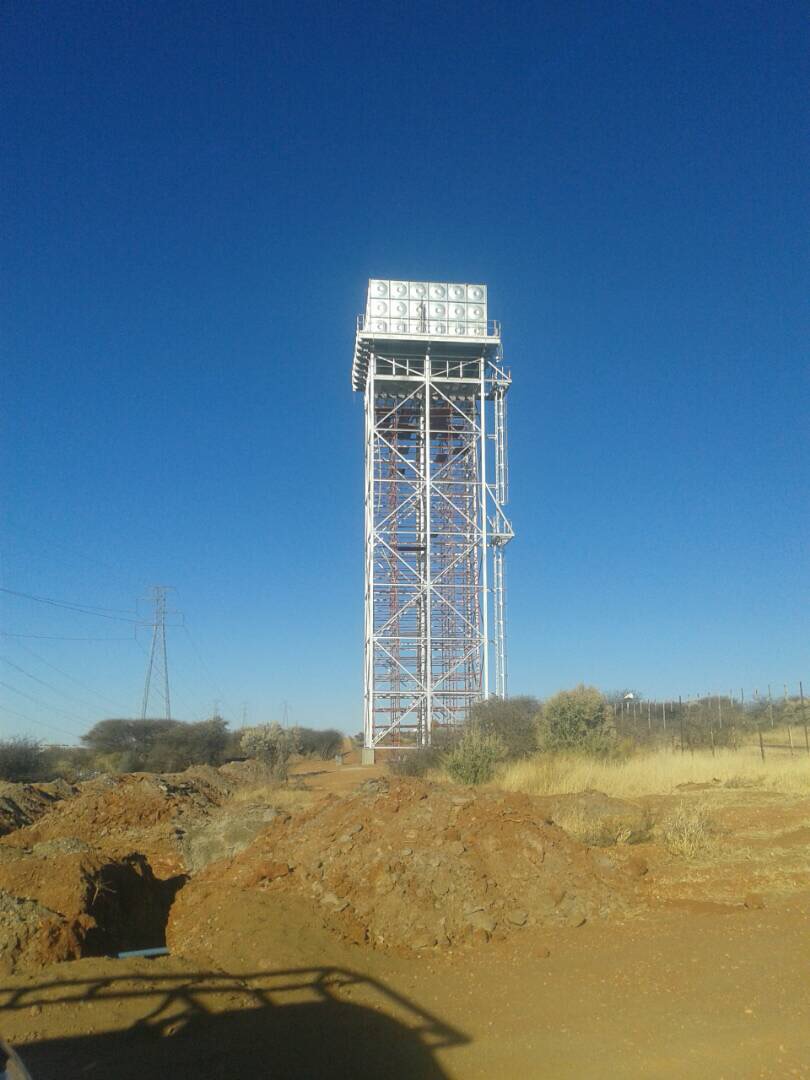 The final product, a 300,000 liter elevated water storage tank installed on a 25m tower.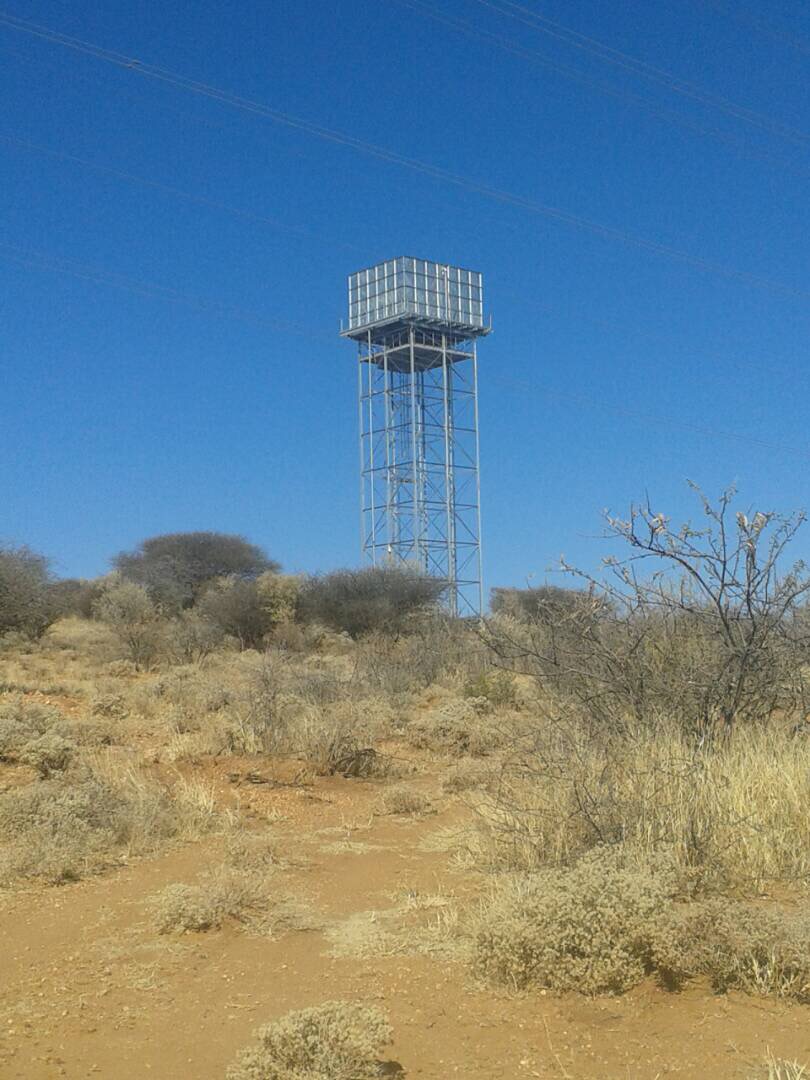 A new landmark at Finkenstein.
It is a 300,000 litre water tank erected on a 25m tower. This will give a minimum pressure of 2,5 bar to the residents of Finkenstein and will provide water supply when there is water interruptions.