NEC Power & Pumps offers a wide range of UPS systems from INVT.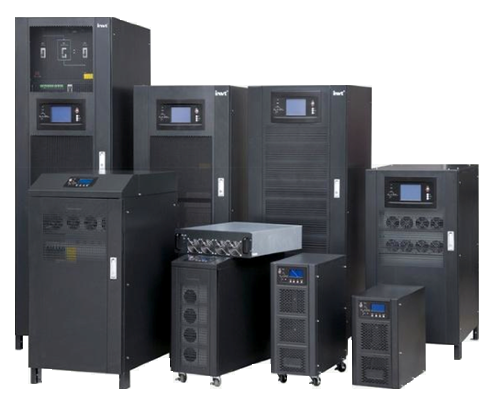 INVT UPS – HT and HR Series
The HT (Tower Version) and HR (Rack Version) from INVT offers unique solutions for various applications. The three phase or single phase UPS offers advanced technology that increased performance and reliability, high speed DSP`s with complete digital control fully ensures high quality power supply, high input power factor and low input current distortion.
INVT HT and HR Series Key Features:
Wide input voltage range;
Cold start;
Advanced battery management;
Automatic battery charging on/off mode;
Lighting and surge protection;
Automatical fan speed adjustment;
Complete protection function;
Network/fax/modem surge protection;
LCD/LED display option;
EMI/RFI noise filter;
Smart RS232 port with monitoring software;
PFC technology.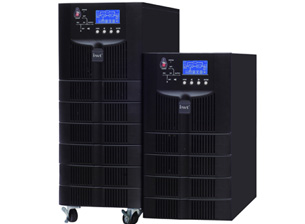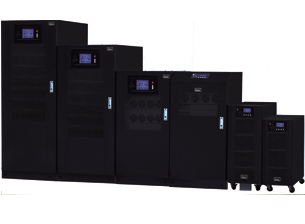 INVT UPS – PM Series
RM series is modular and online double conversion UPS for sensitive equipment. The power rating covers from 10KVA to 200kVA which delivers the best of combination of reliability, functionality, hot-swappable and flexibility at a competitive price. It is designed specifically for data centers, computer systems or critical equipment. As the result of state of the art design, this innovative and reliable power system absolutely commits to meet the market requirements.
INVT PM Series Key Features:
Modular Construction Design;
Easy Operation and Installation;
Intellegent Battery Management systems.