Congratulations to Mr. France Shanyata – a Nampower employee and a lucky winner of our Solahart competition on Facebook! He gets a brand new Solahart System!
Handing over the prize, is Mr. Niko Brueckner, CEO of NEC Power and Pumps.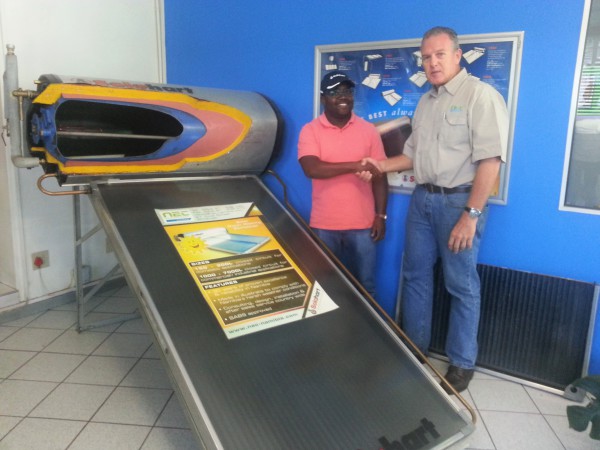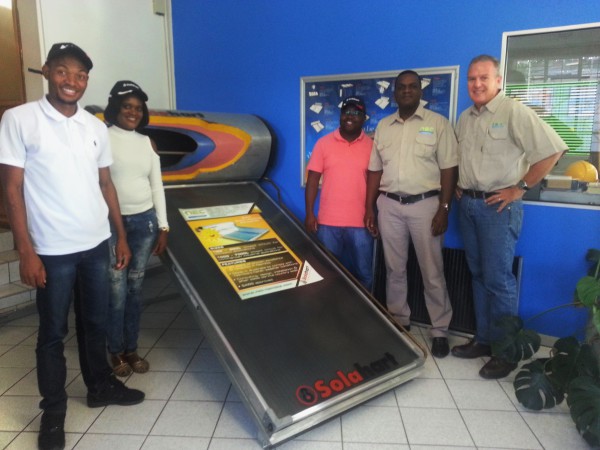 Subscribe to our facebook page and stay tuned as there are more exciting deals to come.