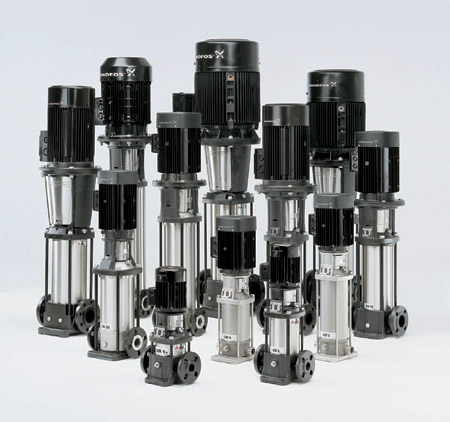 NEC Power and Pumps is able to assist in a wide range of applications through the Grundfos range of products.
These are a product for virtually every single application, be it on an international standard certified fire fighting booster set, a pump or booster set to transfer water or maintain pressure or a submersible pump to drain lift sumps, runoff water or sewage.
If you are in the market for highly reliable water solutions, Grundfos' expertise will meet your every expectation. As a full-line supplier we cover the entire water cycle from supply and treatment to distribution and ensure that each step is provided with the exact required water quality. Regardless whether you are looking to make drinking water out of seawater or to carefully handle ultra pure water.
With a complete product range, capable of providing every conceivable water solution, we are the most complete player on the market.
Click here to download a brochure for more information.


– Grundfos continuously strives to meet future challenges within the areas of global climate, environment and energy. Grundfos develops trend-setting and high-technology solutions that are at the same time environmentally sustainable for the benefit of the people.