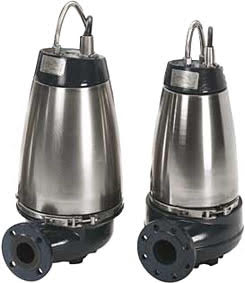 When thinking of waste water, the first thing that comes to mind is sewerage, but much more is included here. Typical applications are storm water, lift shaft sumps and underground seepage water.
Grundfos offers mining companies a true partnership, with an organisational setup and expertise to meet your every requirement for a reliable pump solution for surface, open pit and underground mining. Grundfos pumps are built to last – even under the toughest working conditions.
Grundfos can supply to all processes and stages at the mine except initial transport and slurry pumps.
Pumping solutions from Grundfos are available for all processes where liquids are to be pumped, even if they contain abrasives such as sand, clay particles, drill cuttings, and other potentially damaging objects, and also if the pH is very low, or if the media is aggressive, such as leachate solutions, or where the media is for cleaning and maintenance purposes.


– Grundfos continuously strives to meet future challenges within the areas of global climate, environment and energy. Grundfos develops trend-setting and high-technology solutions that are at the same time environmentally sustainable for the benefit of the people.