Recent installation done at Uis Guesthouse of a 21kWp Solar PV Island System with Supercapacitor Battery Bank.
Three Victron 10kW Quattro Island Inverter Charger and the Batteries installed will provide 38kWh of usable storage.
The Sirius Supercapacitor batteries offered are very high quality units which will operate in conditions up to 45 °C without significant reduction in performance.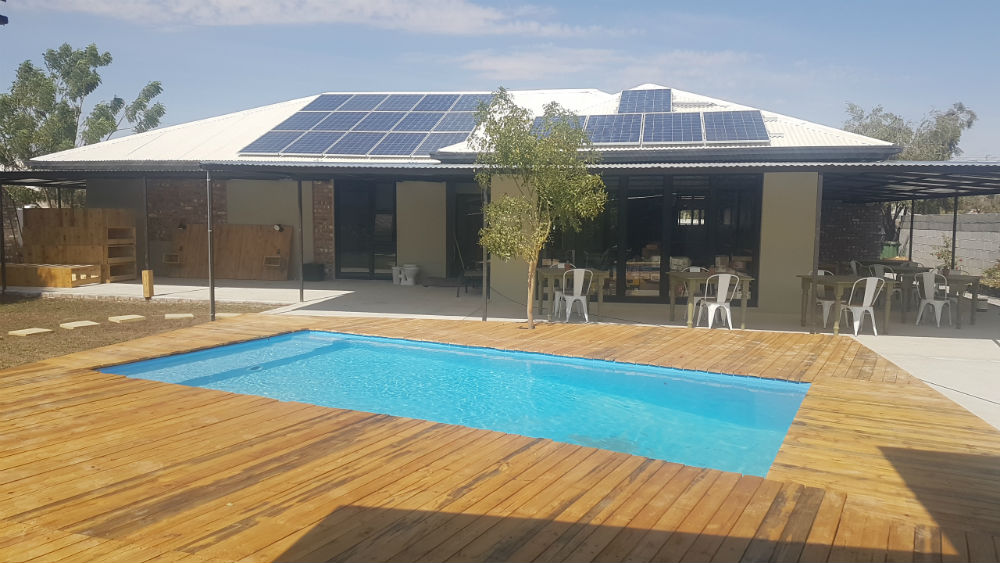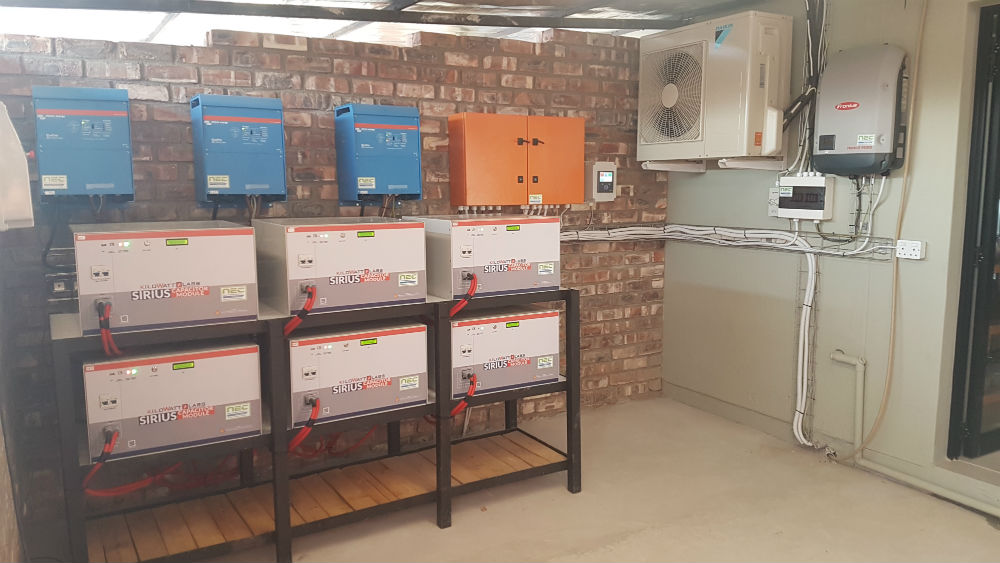 The Batteries have a very long service life, 25 – 30 years, 10 year limited warranty and if not exposed to sever conditions, should have a design life of up to 80 000 cycles (40 years at 3 per day).
Compared to Lithium Ion batteries which have around 8 000 cycles (20 years at 1 per day).