NEC Power & Pumps (Pty) Ltd is proud to celebrate it's 60th anniversary this year – and it is the same core of "Power" and "Pumps" that started it all way back in 1958, when young pioneers travelled the land selling pumps and gennies from the back of their Landies.
Albi Brueckner was then a young daredevil entrepreneur, but built his company over the decades until the family passed on the baton some years back.
NEC P&P has come a long way since those early days, embracing new technologies and product lines along the way and focusing now on sustainability in energy provision and water management.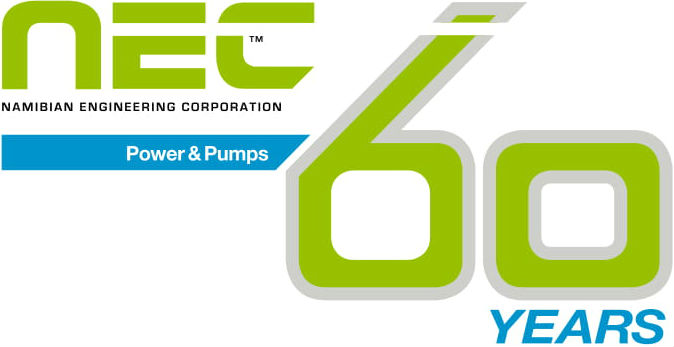 As such the buzzword Renewables has been in NEC P&P's vocabulary for decades and we were one of the first providers of solar energy solutions in this country – a line that has been gaining rapid momentum in recent years.
Combined and complemented by innovative water pumping and storage solutions this makes us a "one stop shop" for many customers.
The only area where P&P branched out from its core business is in the harbour crane business which is conducted through a subsidiary called Opomwene P&P.
Some other areas of operation were explored and then discarded again over the years, but it is this Core   that has been the defining factor of NEC P&P's long history and success.
Let's face it, there are very few companies in Namibia that can match our vintage in this industry – something we don't want to boast about, but a fact is a fact.